Program Details
Academics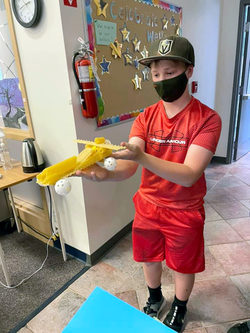 My PATH scheduling works with a few different programs that are offered by Connections for Learning. Students and families have the opportunity to select from these options in order to complete their core academics:
Activities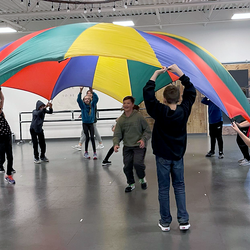 The following subject areas are covered in the My PATH Program:
Physical Literacy Development
Recreational Sports
Environmental / Outdoor Education
Fine and Performance Arts
Community Leadership
Health and Life Skills
STEM (science, technology, engineering, and mathematics)
Students are grouped according to grade level, and these groups are typically the same as in the core academic program. Each group of up to 25 students participates in a different activity every afternoon throughout the week.
The amount of time in the school year devoted to each subject varies. For example, the same community partner facilitates Outdoor Education throughout the entire school year, while many different community partners cover the topic of Recreational Sports, breaking up the school year with a variety of sport activities.


A typical day in My PATH may look something like this:
Time
Activity
12:40pm
Check in: attendance, equipment prep, line up for departure
12:50pm
Departure (for students walking or riding bus to activity) 
Recess (for students staying at CFL for on-site activities)
1-1:15pm
Arrival at off-site partner facility; afternoon activity begins
1:30pm
On-site activity begins
2:30pm
Off-site activity concludes; students return to CFL
2:45pm
Check out: reflection, snack break, home prep
3pm
On-site activity concludes
3:05pm
Dismissal
A typical weekly programming schedule may look something like this:
| | | | | | |
| --- | --- | --- | --- | --- | --- |
|   | Monday | Tuesday | Wednesday | Thursday | Friday |
| Activity | Musical Theatre | Lacrosse | Outdoor Education | Indoor Soccer | STEM |
| Partner / Facilitator | KaRAR | Alberta Lacrosse Association | Jeanette Radchenko | Capital SP Soccer | CFL Teachers |
| Transport / Location | Walking to KaRAR | Walking to outdoor wellness field | Bus to Chickakoo Lake | Bus to Tri Leisure Centre | On-site at CFL |