Back to all posts
Posted on
REMINDER! CFL MAIN CAMPUS MARKETPLACE MAY 30, 2023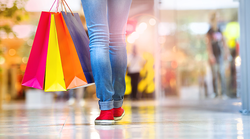 HELLO CORE AND PARENT PARTNERSHIP FAMILIES! 
WE ARE EXCITED TO ANNOUNCE THAT WE WILL BE HOLDING THE CFL MARKET AGAIN THIS YEAR!!
TUESDAY MAY 30, 2023 WEATHER PERMITTING!
It looks like the weather will be great for this event!
If you are new to CFL this where students have the opportunity to sell items that they have created themselves in a farmers market style event. It is a fantastic learning opportunity for the student, they are in charge of creating, pricing and selling their wares. There will be parents and teachers helping out but the kids are the ones leading this event. This is a wonderful opportunity for students to show off their talents and skills while learning, contributing to their community and hopefully making a little money too.

The market opens for shopping @ 10:00 am and closes @ noon! 
Please come out and see all the cool creations, snacks and different items that these students contribute! 
See you all there!